Well, we are home, and what a trip! It was a whirlwind five days, full of sights and busyness and shows and shopping. Now I need a vacation!
I want to share some pics with you that I took on the trip, so here's the play-by-play:

Monday
We left Saskatoon on Monday evening. Flights were uneventful, which was just fine by me! We arrived in Vegas at about 9pm, and had just enough time to check into our hotel and peek around the strip for a bit. We stayed at the Treasure Island hotel, which was very nice. Not too fancy and not seedy at all. We had a very nice room on the 28th floor.
Tuesday
We were traveling with my parents, and another couple, Vinnie & Christine. Tuesday morning, the guys went to the "World of Concrete" convention (which, I guess, was the real reason for our trip!) so we girls popped over to the mall next to our hotel, the Fashion Show Center. There, they had a shoppers' shuttle over to the Fashion Show Outlet in Primm, Nevada. So we took that shuttle and did some MAJOR shopping. Christine introduced us to Dippin' Dots...little bits of ice cream that froze your tongue and tasted soooooo good!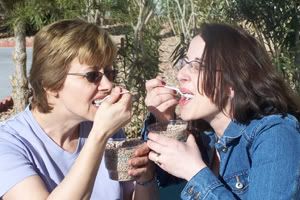 Tuesday night, we all went out for supper and then we went to Freemont Street. From what I heard, Freemont Street is the old "Strip". It's a street full of older casinos, shops, and restaurants. It has a huge, long domed screen over the entire length of the strip. Every hour on the hour, they shut the casino lights off and there is a light show on this screen. It doesn't sound exciting, but it is really incredible. We were mesmerized as we watched it. If you ever go to Vegas, you HAVE to check this out!!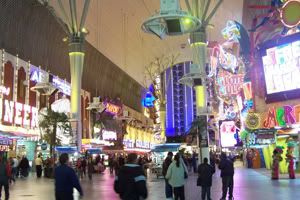 Wednesday
Wednesday was such a fun day! In the morning, Mom, Dad, and I went to pick up all our show tickets. But first we went scrapbook shopping! We found a store called Majestic Memories. It was a bit of a drive, but well worth it. Mom and I shopped while Dad (what a sweetie!) patiently slept in the van. Russ wasn't with us because -- ahem -- he was jumping out of a plane. Yep, you heard that right. He went skydiving that morning. Which is why I had to shop to keep my mind off of the idea of him crashing to the ground from 15,000 feet. LOL We stopped at the Bellagio to pick up Cirque tickets and at the Excalibur to pick up Tournament of Kings tickets. Aren't my parents cute??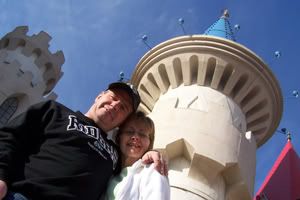 We all met up, even Russ the crazy skydiver, and went for lunch at the Hard Rock Cafe. Then everyone else went to the convention and Mom and I took the tram to the MGM Grand Hotel. We started there and put $10 in the penny machines at every casino we had time for. We stopped off at the M&M Factory, which was soooooooo neat! And we gambled our way up the Strip. We played at the MGM Grand, New York New York, the Flamingo, Bally's, Harrah's, and then back to Treasure Island. We didn't win big, but we pretty much broke even -- and we had a blast laughing, hanging out, and just enjoying our time together.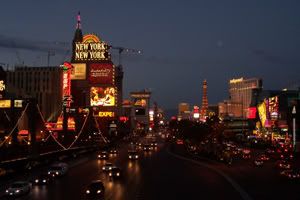 We capped off the night with the Tournament of Kings medieval feast at the Excalibur Hotel. That was an awesome show, full of audience participation. And I've never cheered so hard and loud! After that, Mom and Dad went back to the hotel while the rest of us wandered down the other end of the strip. We checked out the Luxor and Mandalay Bay, which were very neat to see.
Thursday
Thursday was a more relaxed day for us. We went on a bus tour with Grand Canyon Adventures. We met the tour bus, and rode all over Las Vegas. We stopped at the Ethel M's Chocolate Factory -- my FAVORITE part of the day. We sampled some divine chocolates, and I couldn't help but bring some home! Then we went down to Lake Mead on the bus, and took a tour of the lake on the Desert Princess, an old-fashioned paddle-wheeler. We had lunch on the boat and toured the lake all the way down to Hoover Dam. Back to the bus, and we drove to the Hoover Dam Tourist Center. Mom and I checked out the gift shop and the scenery while the rest took a tour of the power plant inside the dam.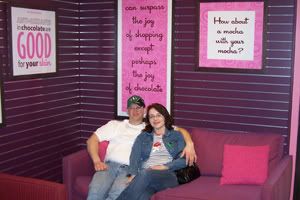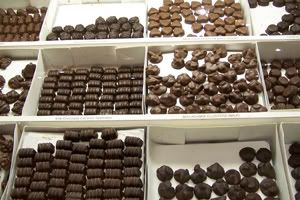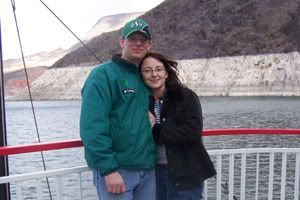 Thursday evening, we saw Cirque de Soliel's "O" at the Bellagio. WOW!!! That's pretty much all I can say. It left me speechless. It was incredible. If I ever have the opportunity to see another Cirque show, I will absolutely be there. After Cirque, mom and I hit the penny slots and played until we were done for the night. Our last night in Vegas, we had to!!!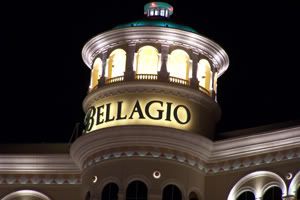 Friday


Friday morning was basically packing and getting ready to go. We had had so much fun, I almost didn't want to leave. But I missed the kids, and the noise was enough. So going home, while a bit sad, was a relief.
But before we left, Russ and I took a walk down the strip and I took some photos of Caesar's Palace during the day. They have incredible architecture there. Carved statues, marble columns, and everything. It was one of those things I just had to do before we went to the airport.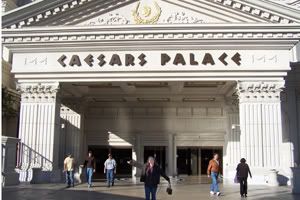 And as we checked through security at the airport, we saw huge billowing clouds of smoke coming from the Strip area. We heard the Monte Carlo hotel was on fire! Thank goodness no one was very seriously hurt -- and that we got away from the Strip area in time to not get caught in traffic. I can only imagine what it was like down there.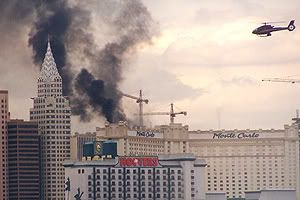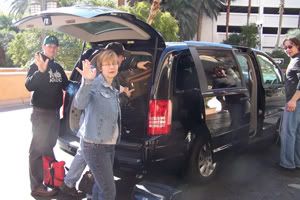 So, we came, we saw, and we loved it. It was a memorable trip -- and I am so glad we went. There were so many things we saw that I didn't mention here, but how could I? Vegas is a place you can't really describe. It's an experience.